Eucass operates three different series of conferences:
The European Aerospace conferences, for the moment held on a biannual rate:
Eucass 2005 (Moscow)
Eucass 2009 (Versailles)
Dedicated symposia in the framework of Aerospace Testing Expo:
Collections of selected & refereed papers
Our publications are available at the Eucass EDP Science website here, where selected, reviewed and refereed papers are compiled together.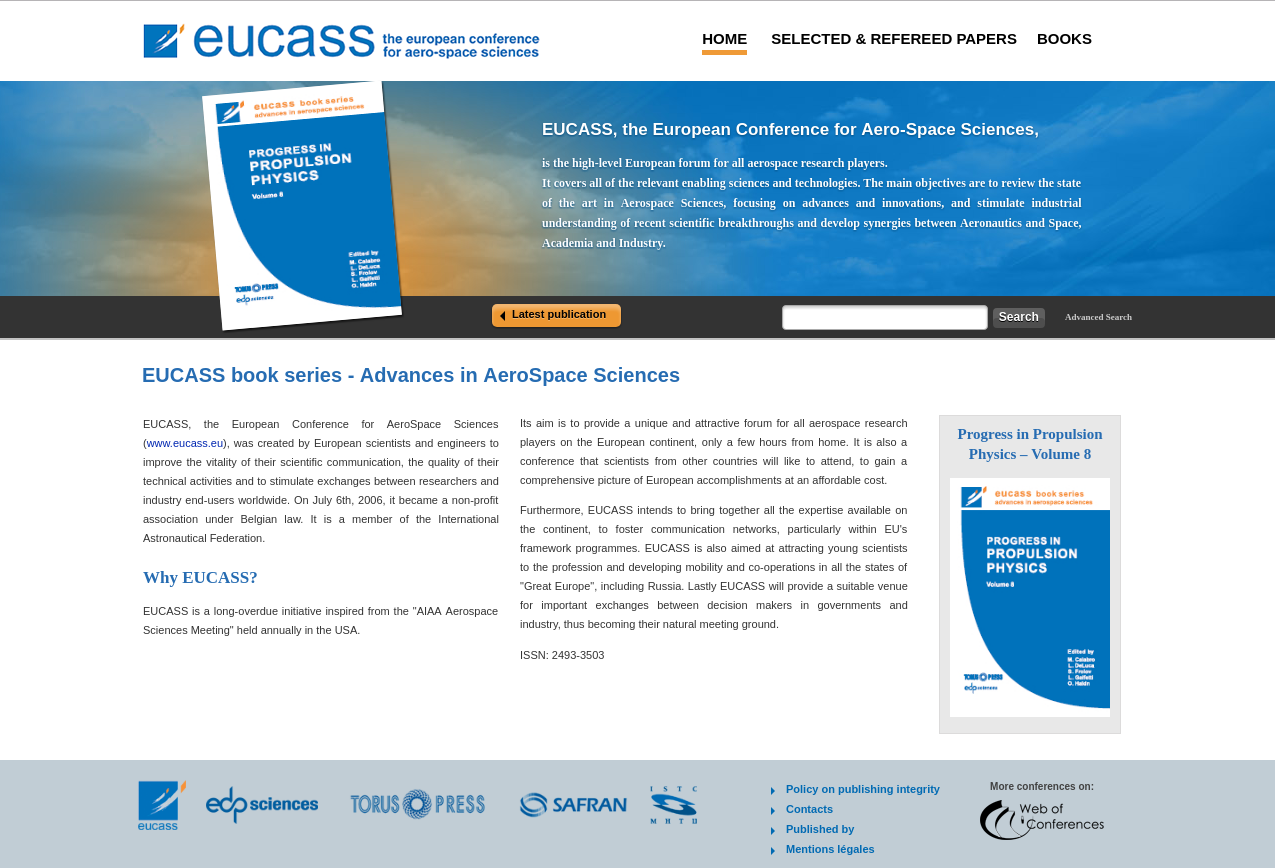 Eucass 2013 Selected, Reviewed and Refereed Papers Available
Our colleagues at www.eucass-proceedings.eu have published the 7th volume of their collection in Progress in Flight Physics.
The book contains thirty-five papers selected from over 140 papers presented in the Flight Physics sessions at EUCASS 2013 (see archive here at the main eucass webserver) in Munich, Germany.
These papers were reviewed by experts, revised, and throughly edited to provide state-of-the-art knowledge in their respective fields.
The book is organized in eight chapters:
Aerodynamics
Experimental Facilities
Flow Control
Inlets, Nozzles, and Internal Flows
Jets and Wakes
Non-equilibrium and Rarefield Flows
Shock Waves
Stability and Transition
The volume was prepared as a reference for research scientists and practicing engineers in the field of flight physics.
The articles are of Open Access type, and are available for you on the eucass-proceedings website here.