Your Aerospace Association
EUCASS, the European Conference for AeroSpace Sciences, was created by European scientists and engineers to improve the vitality of their scientific communication, the quality of their technical activities and to stimulate exchanges between researchers and industry end-users worldwide.
On July 6th, 2006, it became an International non-profit association under Belgian law. It is a member of the International Astronautical Federation.
Why EUCASS?
EUCASS is a long-overdue initiative inspired from the "AIAA SciTech Forum" held annually in the USA. Its aim is to provide a unique and attractive forum for all aerospace research players on the European continent, only a few hours from home. It is also a conference that scientists from other countries will like to attend, to gain a comprehensive overview of European accomplishments at an affordable cost. Furthermore, EUCASS intends to bring together all the expertise available on the continent, to foster communication networks, particularly within EU's framework programs. EUCASS is also aimed at attracting young scientists to the profession and developing mobility and co-operations in all the states of "Great Europe", including Russia. Lastly, EUCASS is the ideal venue for important exchanges between decision makers in governments and industry, thus becoming their natural meeting ground.

How did EUCASS happen?
PDF (266 kb)
Recounting the birth of EUCASS
Organisation

• The Executive Committee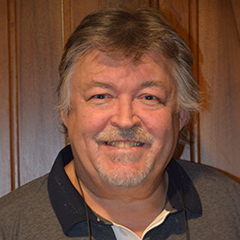 Christophe Bonnal
President
& Chairman of the Technical Committee
Alain Merlen
Honorary President
Mario Carbonaro
Treasurer
• The Secretariat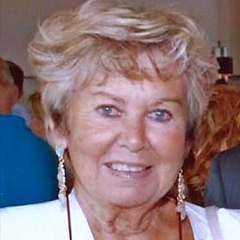 • An international Board of Directors of 23 members from academia, industry and aerospace research centers
Nicolas Bérend
ONERA
France

Michel Berdoyes
Former ArianeGroup Solid Propulsion Technology Emeritus Expert (pre-retired)
Ariane Group, Le Haillan, France
Christophe Bonnal
CNES Launcher Directorate, Paris, France
Mario Carbonaro
Professor
Former Director of the von Karman Institute for Fluid Dynamics, Belgium
Dr. Helmut Ciezki
DLR-German Aerospace Center
Space Propulsion Institute - Lampoldshausen
Germany
Emmanuelle DAVID
Executive Manager of EPFL Space Center (eSpace)
Switzerland
Eric Deletombe
Director ONERA Scientific, industrial and Institutional outreach for the Hauts-de-France President structures
Commission of 3AF President Regional Group 3AF
France
Cédric Dupont
Air Liquide Advanced Technologies
France
Richard Forster
Independent Consultant
Former Senior Manager, Global Technology Scouting, Airbus SAS
France
Luciano Galfetti
Professor
Politecnico di Milano
Aerospace Science and Technology Department
Italy
Martine Ganet
GNC Expert
Ariane Group
France
Nathalie Girard
CNES - Paris
France
Patrick Hendrick
Professor – ULB- Université Libre de Bruxelles
Belgium
Doyle Knight
Distinguished Professor
Rutgers. The State University of New Jersey
USA
Blanka Lenczowski
Materials Thrust Deputy
Senior Expert, Materials Technology
Airbus-CTO, Munich –Germany
Thierry Magin
Professor
von Karman Institute for Fluid Dynamics.
Belgium
Rodrigo Martínez-Val
Professor
Universidad Politécnica de Madrid,
Spain
Alain Merlen
Professor Emeritus Lille University of Science & Technology
Former Chief Scientist of the Fluid Mechanics and Energetics Branch of ONERA
France
Jean-Pierre Taran
Onera, Senior Advisor
France

Philippe Tatry
In-orbit performance & support engineer on Science satellites
Airbus Defence & Space
France

Philippe Reijasse
Project Manager
Former Deputy Head of Fundamental/Experimental Aerodynamics Department
ONERA (retired)
France

Stefan Schlechtriem
Director Institute of Space Propulsion-DLR
Germany

Charles Vallet
Former Head of the Flight Control Engineering Unit
EADS Astrium
France

• A Technical Committee ( here )

• The statutes of the association : French (Official) - English (translation)
Academic Partners
The von Karman Institute for Fluid Dynamics is a research and higher education organisation, located in Belgium near Brussels, regrouping three departments, Aeronautics & Aerospace, Turbomachinery and Propulsion, and Applied and Environmental Fluid Dynamics. It has 120 full-time staff, operates 50 test facilities, and hosts about 200 trainees, Research Master students, PhD candidates and Post-Doc researchers. Ten to twelve one-week lecture series on advanced topics in fluid dynamics are also organised each year at the VKI. In-house lecturers are supplemented by the presence of a large number of invited international experts. The subjects chosen for the courses cover a wide spectrum of interests and are tailored to benefit the research worker as well as the practicing engineer.

ONERA is the French aerospace research establishment with missions:
- Developing and guiding research activities in the aerospace field;
- Designing, developing and deploying the resources required to conduct this research;
- Disseminating, in collaboration with the authorities or organisations responsible for scientific and technical research, the results of said research at national and international levels;
- Promoting their use by the aerospace industry and, where appropriate, facilitating their application outside the aerospace field.

TsAGI is a leader in aviation theory and experimentation. It has extensive experience in designing aircraft and thorough traditions in comprehensive scientific research.
Its engineering staff has a continuous influx of talented people prepared in unique educational programs at leading scientific Russian universities, such as the Moscow Institute of Physics and Technology and the Moscow Aviation Institute.

EUROSAE, a subsidiary of two prestigious Schools, ISAE SUPAERO and ENSTA ParisTech, is the reference in the advance training of the aerospace world: It provides short, high level training courses to engineers, technicians and company executives willing to improve their professional skills in sciences, engineering and management fields.

These targeted, dense and short courses, are organized in the format of inter-companies or intra-companies sessions, with the aim to:
- consolidate or update their knowledges in their activity sector,
- widen their fields of knowledge in the related domains, in particular for mastering techniques and necessary methods to improve a dialog with their collaborators and partners
- prepare and/or accompany their career development.

EUROSAE offers a wide range of training courses, some of which are unique in France or even in Europe.
European Partner Associations
Eucass fosters the rapid dissemination of innovation for the benefit of aeronautics and space. It seeks and maintains partnerships with other European associations covering disciplines of aerospace interest.
EUROTURBO is a primary driver for technology transfer across Europe in the field of turbomachinery through the presentation of the latest developments and best practices. It also intends to enhance cross-fertilization among senior scientists working at the edge of turbomachinery technology, in the attempt to further enhance the actual designs and concepts, and all users who intend to benefit from those progresses. Its conferences are also seen as an integrating element between the Western and Eastern European countries and as an additional mean to foster collaboration in turbomachinery research at a European level.

ERCOFTAC is a scientific association of research, education and industry groups in the technology of flow, turbulence and combustion. It is organised around 2 pillars :
- the Pilot Centres, that coordinate the research in Flow, Turbulence, and Combustion on a regional or national scale,
- the Special Interest Groups, that stimulate European-wide research efforts on specific topics in flow, turbulence and combustion.

ECCOMAS, The European Community on Computational Methods in Applied Sciences

The European Physical Society (EPS) is a not for profit association whose members include 42 National Physical Societies in Europe, individuals from all fields of physics, and European research institutions.
As a learned society, the EPS engages in activities that strengthen ties among the physicists in Europe. As a federation of National Physical Societies, the EPS studies issues of concern to all European countries relating to physics research, science policy and education.
Other Partners
| | |
| --- | --- |
| | Aerospace test industry news for those in aerospace testing, evaluation and inspection. |
Editors and Publishers
| | |
| --- | --- |
| | www.edpsciences.org |
| | TORUS PRESS publishes in the fields of physics, chemistry, mathematics, computer science, astronomy, earth sciences, engineering, etc. It also organizes conferences, seminars and exhibitions http:/www.torus-press.com |