Warning: modification of congress dates!
June 27th - July 1st, 2022
Lille Grand Palais - France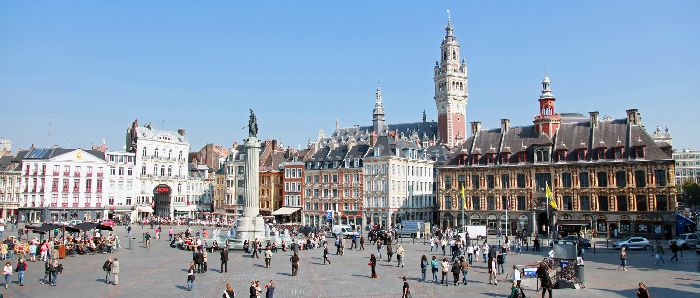 Surprising, unexpected, visionary, creative but also bold : #hellolille
Dear aerospace colleague,
Following the recent decision of the organizers of the Tour de France to take the race through Lille on July 6th, 2022, we must modify the dates of the congress to avoid this period of hotel saturation.

EUCASS 2022 will therefore take place from Monday, June 27th to Friday, July 1st, 2022

Monday, June 27th will be dedicated to technical visits; sessions will start on Tuesday, June 28th to Friday, July 1st.

We apologise for the inconvenience, but the overlap with the Tour de France would have compromised hotel reservations for all.

Please don't wait too long to register and book. Lille is a touristic stopover for people travelling from the north of Europe to the Mediterranean at the start of the holiday season.

If you hadn't submitted a paper, you are invited to send us a 500-word abstract by the deadline of January 15th, 2022 (submit here).
In case you had already submitted an abstract, you have the possibility to maintain, modify, update or withdraw it. You may of course also submit a novel one on a different topic. To proceed, just log onto your profile page (you needn't fill in a new submission form), with your last name and your reference code.
Authors of accepted abstracts will be invited to prepare a full 10-15-page paper and submit it before the deadline of June 20th, 2022.

To submit your contribution, just follow the instructions given here.
The new deadlines are:
January 15th, 2022: Deadline to submit or modify an existing submission
March 22nd, 2022: Notification to authors
By mid-April 2022: Preliminary program drafted and published online
May 28th, 2022: Early bird fee deadline
June 28th-July 1st 2022: Conference at Lille Grand Palais congress center
Please do not hesitate to contact us for any additional information.
Looking forward to hearing from you, with best personal regards,
Alain Merlen
EUCASS President
Event website
This event is co-chaired by: