EUCASS 3AF 2021: Important communication
Abstract deadline extended to 28 February 2021
Dear colleagues and friends,
We get messages from many of you informing us that they are still waiting to submit an abstract, hoping the situation clarifies as regards meeting in person in Lille, securing the travel authorizations, controlling of the pandemic, etc.
We too are very preoccupied about those issues.
The 2021 3AF-EUCASS conference will not be held in the virtual mode.
We believe that a congress is an opportunity to meet colleagues, to engage in discussions, launch novel projects, weave networks. It is to make progress a collective endeavour. . These values are missed when at home and facing one's computer screen.. It also raises numerous concerns about time –zone. Eucass is routinely hosting participants from 40-45 different countries, so holding virtual presentations attended in real time by colleagues from both Tokyo, Beijing and Los Angeles is cumbersome. Some congresses have recorded every presentation in advance, and made them permanently accessible to any registered participant. However, this really desecrates the spirit of a congress and we do not wish to implement this solution. Many of us last year experienced such virtual conference formats, and we must say they were not fully satisfactory.
Therefore, if the 2021 congress cannot be held "in person" this year, we will most probably shift it by one year, same location, same organization, probably same dates (around July 4th).
We are following cautiously the situation.
We will for sure take a final decision by March 1st at the latest, maybe before, depending on the evolution of the pandemic and the anticipated constraints, restrictions, quarantine, curfew, aso…
Meanwhile, we suggest you prepare and submit your abstract. We are extending the deadline to February 28th. Note, there will be no further extension as we need to prepare the program in due time before the conference.
Summary: Abstract deadline extended to Feb. 28th, and Go-Nogo decision for Lille first week of March. The congress will be held either physically as planned, or postponed probably by up to one year, still in Lille.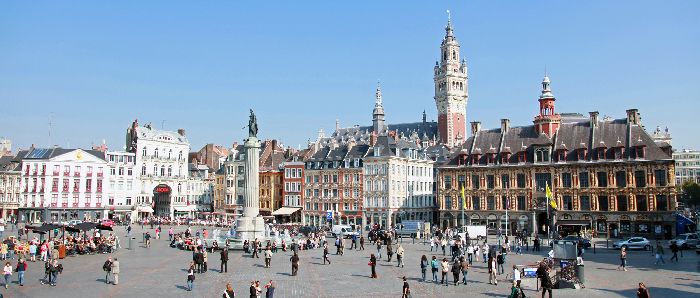 GOAL OF THE CONFERENCE
France and Belgium join forces and invite you to Lille (France, #hellolille) from July 4th to 9th, 2021, on the occasion of the 9th European Conference for Aerospace Sciences organised by EUCASS.
This edition has received the support of the Association Aéronautique et Astronautique de France (3AF) and will be carried out with the partnership of the clusters Aér'Hauts-de-France, Normandie Aerospace and Skywin for Belgium.
After a difficult year 2020 for the aeronautical and space sectors, EUCASS-3AF 2021 will be an opportunity for our scientific community to renew direct scientific contacts and present its results and proposals for tomorrow's aeronautics and space in a world forced to change.
This four-day conference will be held in Lille Grand Palais, the congress center located in the capital of the Hauts-de-France northern region.
Join the EUCASS-3AF 2021 conference!
Propose a contribution with an oral presentation or a poster.
COVERAGE AND TOPICS
EUCASS is the largest aerospace conference in Europe, the high-level forum for all aeronautic and space research players:
System-Integration
Flight Physics
Flight Dynamics/GNC & Avionics
Structures & Materials
Propulsion Physics
and additional transverse topics related to:
Sustainable Space
Advanced Performance Engineering
Space Exploration – ISRU
Reusable Systems for Space Access
Flow Control
New systems for future space operations
UAVs: Future Applications/Services and Specific Technologies
Future of Aeronautics
TARGET AUDIENCE
This is the ninth EUCASS conference after Moscow (2005), Brussels (2007), Versailles (2009), Saint Petersburg (2011), Munich (2013), Krakow (2015), Milano (2017) and Madrid (2019).
It attracts all players, research scientists, engineers, managers and decision makers, world over. It positions itself at the service of agencies and industry and strives to reduce the time to market of discoveries in academic laboratories. Its goal is to foster the competitiveness of its end users, industry and agencies alike.
EUCASS-3AF 2021 will offer space for exhibitions which provides an excellent opportunity to demonstrate expertise, products and services to a targeted group of researchers, scientists, engineers and senior managers. Customized Sponsorship packages will be available to allow for brand positioning throughout the event.
CALL FOR ABSTRACTS
You are invited to submit a 500-word abstract. Upon request from a large number of potential participants, we extend the abstract submission period until Sunday, February 28th midnight. Authors of accepted abstracts will be invited to prepare a full 10-15 page paper and submit it before the deadline fixed on June 20th, 2021.
Papers effectively presented and submitted in due time will receive a DOI number, will be published in the conference proceedings with their assigned DOI and will be fully available via open access.
KEY DATES
November 2020: Call for papers
February 28th, 2021: Submission deadline
March 22nd, 2021: Notification to authors
By mid-April 2021: Preliminary program
May 28th, 2021: Early bird fee deadline
July 4th-9th 2021: Conference at Lille Grand Palais congress center

Vladimir Fortov
23/01/1946 - 29/11/2020
Dear Colleagues,
This is a very sad announcement. Vladimir Fortov, a dear colleague from the Russian Academy of Sciences (RAS) passed away on 29 November. Vladimir has greatly contributed to the launching of Eucass and we are all very much indebted to him. Our first conference, held in 2005 in Moscow, was handled by RAS and TsAGI, in association with ONERA in France.
Vladimir was also bestowed with the French Legion of Honour.
Paris, 21/11/2006, CNES head office, French astronaut Claudie Haigneré (who performed for him and his team an experiment on plasma crystals during one of her space lights in 2001) bestows the Legion of Honour to Vladimir.
The announcement received from his Moscow colleagues with a short biography can be found here.
JP Taran

Videos including presentations with detailed comments can be downloaded from the following links. There are 4 videos corresponding to the different sessions:

SG[France] 2021
https://spacegeneration.org/sgfrance-2021
Lille, France | July 3rd, 2021
A new age for the space industry :
How to harness it for the benefit of all?
The first satellite launched into space in 1957 was nothing more than a tin can sending beeps. How far we have come ! Satellites, rockets, probes and stations have fundamentally changed the way we live, work and explore. From Earth orbits to outer space, to the moon and Mars, this year's SG[France] will be your opportunity to discuss what Space brings to our planet, our industry and our research and how that will evolve in coming years.
So, stay tuned and get ready to discover what happens When Space Comes To You !
The SG[France]2021 will take place in conjunction with the 9th European Conference for Aeronautics and Space Sciences (EUCASS) that will take place in Lille, from 4 - 9 July 2021.
Summer Space Festival 2021
The 3AF Young Committee from the Hauts-de-France region is organizing a space festival day, joining the EUCASS-3AF 2021 conference in Lille (July 5th-9th).
This Summer Space Festival will take place on July Sunday 4th, associating presentations and animations on a wide variety of space topics (exploration, sciences, applications…) with the goal of inspiring and raising public awareness. More in-depth conferences and round tables, in English, will allow one to deepen these subjects while opening them to an international public. The event will be broadcasted in live on different media in order to be accessible for both national and European audiences. The organizing team's top ambition for this event is to connect the public with Thomas Pesquet from the International Space Station during his second mission. In this way, our team and supporters are working hard to apply for an in-flight call with ESA.
The team consists of 12 engineering students from top regional graduate schools, sharing the same passion for space and the will to inspire, convey and highlight local and European space activities. With a priority on representing a diverse and inclusive sector, our team aims at creating bridges between professionals and the public by enabling interactions with the speakers and represented associations.
This project is not only key for the development of the Young Committee: it represents a wonderful occasion for reinforcing the aerospace sector dynamism of this Eurometropolitan region, In the continuity of the EUCASS-3AF. Supported by 3AF, EUCASS, the attractiveness agency of the European Metropole of Lille (HelloLille) as well as our first sponsor, Jean-Jacques Dordain; the Summer Space Festival will be an unique opportunity of putting at the first foreground, at local, national and European levels, the spatial sector and our sponsors.
The event will be splitted into two parts, one on an outdoor stage and the other on an indoor stage. The first will be focused on presentations and animations dedicated to a large public, on several thematics as spatial missions (past, present and future), spatial applications into our daily lives, Earth observation and the universe's mysteries, and will be held from the morning to the evening. This part will conclude with an entertaining session. The second part will give space professionals the opportunity to present their work and domains of expertise to a more informed public. The team is considering the intervention of several EUCASS-3AF 2021's speakers. This technical part will be a little shorter than the first one, finishing early in the evening. All in all, a dedicated session will be allocated to the ISS in-flight call. This event will also allow space specialists to express themselves, so feel free to contact the organizing team if you think you can add your touch to our journey.
The team is also currently looking for sponsors. We are already engaging public stakeholders as well as proposing different sponsorship packages to private companies.
More details on the project and sponsorship kit here.
Our contact : This email address is being protected from spambots. You need JavaScript enabled to view it..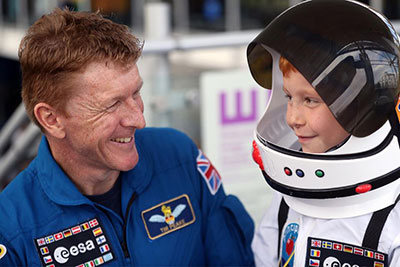 © Techniquest
"Pass down, Inspire, Enhance..."
Read the full presentation (PDF)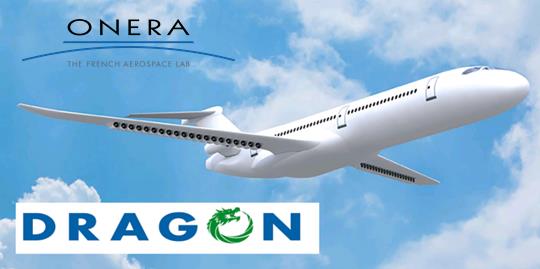 https://www.onera.fr/en/news/how-can-we-reduce-fuel-consumption%3F-dragon
ONERA celebrates its 90 years of existence in Lille with a unique models exhibition
Along with the 9th International EUCASS Conference at the Palais des Congrès de Lille (PCL) - July 5th/8th, 2021 -, ONERA will showcase a unique collection of models to celebrate its 90th anniversary of existence in Lille. Opened for free to general public and EUCASS attendees within the PCL, the exhibition will cover 90 years of aeronautical history in the Hauts-de-France region, Aircraft Safety challenges, and Aviation of the Future. A customized tour of the experimental ONERA-Lille Center facilities will be scheduled as part of the EUCASS-3AF 2021 conference on Friday 9 July 2021. Be aware though, the organization of these events will depend upon the evolution of the health situation.