Aerospace Europe Science News Bulletin - Issue #25
Edited by EUCASS under E-CAero contract
Words From The Editor
Dear Colleague,
An interesting and exciting announcement about the future of civil aviation was made this summer.
The easyJet company, provided a press-release announcing their plan to introduce within the next decade an all electric airplane for hauls up to 335 miles (i.e. from London to Paris) with 180-220 passengers, and suggesting that all short-haul flights could be electric within the next 20 years. Multiple media outlets like theguardian, CNN, or BBC covered this announcement and the company that would build the new plane, Wright Electric.
Several others are know to work on electric planes like Boeing or Airbus, although on different time frames and passengers capacities and talks of easyJet interest on Wright Electric suraced last March. What is different is that now there is more confidence from easyJet that the proposed plane of Wright Electric could actually fly, while the original March rumors were met with skepticism from Industry experts (i.e. see article from Sasha Lekach). A better understanding of the easyJet business model can be found in a presentation that the company provides to its investors. You find the presentation here.
For the section "Patents of interest", we focus on patents related to computer memory: for the moment there is a general shortage and prices are experiencing hikes reaching up to 50% month after month. It is affecting, for instance, project leaders that need to procure a cluster for scientific and industrial research, and are confronted with exorbitant prices as compared to 1 year ago. Obviously all consumers are affected, but scientists and researchers working on big data and handling very large computational domains are particularly penalized by this conjuncture.
Already in January 2017 the price hike was alarming (see article in pcworld) and some dire predictions were made. Things may become even worse towards the end of the year.
JP Taran
This email address is being protected from spambots. You need JavaScript enabled to view it.
P.S.
You can enhance visibility of your own scientific work, increase its readership and bring it faster to the attention of potential readers through this newsletter.
When it's about to come out, do not fail to inform Stella Sauvan at the special email address This email address is being protected from spambots. You need JavaScript enabled to view it. and we'll announce it in our next issue.
---
In this issue
---
To find always the latest news for the events organized by the E-CAero members, do not forget to visit the Aerospace Europe (ae in short) website.
---
For your convenience, starting from newsletter #10 we provide for each article the keywords selected by the respective journal editor.
At the same time, our newsletter editor or his helper is classifying the most interesting articles for our E-CAero partners according to certains areas of interest.
You'll find below first the usual classification with links to the proper article in the classical article list based on the different journals presented in this newsletter.
Applied Mathematics

Fluid Mechanics

Thermophysics and Aeromechanics

Energy and propulsion, including chemical, electrical and nuclear

Information processing, command and control

Materials

Structures

Systems

Enabling S & T/Numerics

Enabling S & T/Simulation

Enabling S & T/Metrology (conventional & non-intrusive) and instrumentation
---
TsAGI Science Journal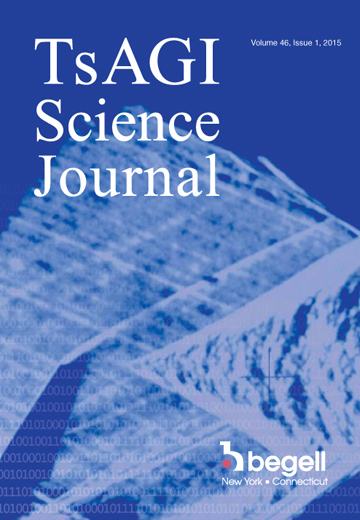 Since Newsletter #24 (see the past issues on our website here) one new volume has been published in the meanwhile:
Volume 48, Issue N.2 (toc available here)
The toc of the last issue is reported below for your convenience.
Effect of vortex breakdown on lateral aerodynamic coefficients of a maneuverable aircraft model
Osipov, Konstantin Anatolievich
Pages: 115–125
Keywords: maneuverable aircraft model, high angles of attack, slip angle, lateral aerodynamic characteristics, vortices, loss of stability, vortex breakdown, asymmetry, Navier–Stokes equations, computational fluid dynamics methods
Abstract
Investigation of laminar–turbulent transition on the wing section at various reynolds numbers
Vozhdaev, Valery Viktorovich and Vorotnikov, Petr Petrovich and Kiselev, Andrey Filippovich and Teperin, Leonid Leonidovich and Chernyshev, Leonid Leonidovich
Pages: 127–139
Keywords: low-turbulence wind tunnel, swept wing, laminar–turbulent transition, computational fluid dynamics, turbulence model
Abstract
Choice and design of a 3d fixed-geometry inlet for a small supersonic business aircraft
Vinogradov, Vyacheslav Afanasievich and Melnikov, Yakov Aleksandrovich and Stepanov, Vladimir Alekseevich
Pages: 141–158
Keywords: supersonic business aircraft, three-dimensional (3D) inlet, inlet characteristics
Abstract
Equivalent method of acoustic certification of aircraft family with the modified power plant
Dmitriev, Vladimir Grigor'evich and Samokhin, Valerii Fedorovich
Pages: 159–171
Keywords: aircraft noise certification, equivalent aircraft acoustic certification method, aircraft noise, AERONOISE software package
Abstract
Application of spectral pyrometry in aerodynamic experiments to measure temperature of surface and flame
Senyuev, Ivan Vladimirovich
Pages: 173–185
Keywords: brightness temperature, spectral temperature, emissivity, flame temperature, wind tunnel (WT)
Abstract
Two methods for calibration of strain-gauge balances using tsagi balance calibration machines
Volobuyev, Valerii Semyonovich and Gorbushin, Anton Roaldovich and Sudakova, Iraida Alekseevna and Tikhomirov, V. I.
Pages: 187–197
Keywords: balance calibration machine, strain-gauge balance, balance matrix
Abstract
Rate of fatigue crack growth in the adhesive bonded joints under combined action of the moment, axial and transverse tear forces
Stepnov, Evguenii Vasilievich
Pages: 199–211
Keywords: fracture mechanics, adhesive bonded joints, fatigue crack growth, delamination, double cantilever beam (DCB) specimen, tear moment, transverse tear load, axial shear load
Abstract
Journal of Aerospace Engineering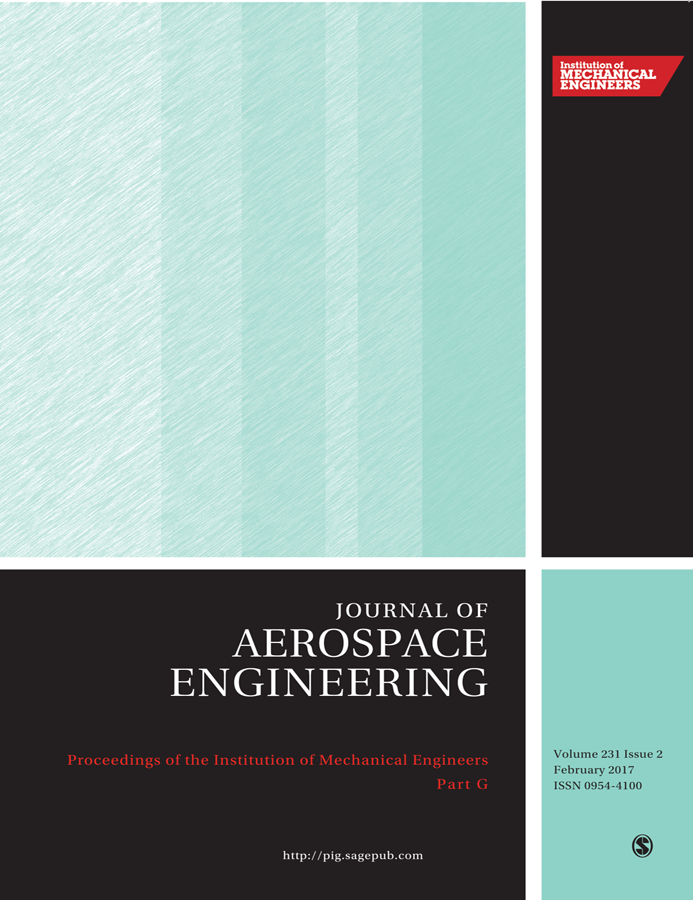 Since last newsletter, one new issue has been released:
Volume 231, Issue N.12 of October 2017

(toc available here)
The toc for the last issue is reported below for your convenience.
Engine nacelles design – problems and challenges
Kozaczuk, Konrad
Pages: 2259–2265
Keywords: Nacelle, thrust reverser, composites
Abstract
Multi-disciplinary optimization in aeronautical engineering
Goetzendorf-Grabowski, Tomasz
Pages: 2305–2313
Keywords: Optimization, aircraft design, stability analysis, aerodynamics, numerical methods, software architectures
Abstract
Streamlining cross-organisation product design in aeronautics
Baalbergen, Erik and Kos, Johan and Louriou, Clément and Campguilhem, Cédric and Barron, James
Pages: 2192–2202
Keywords: Collaborative engineering, aeronautics, multi-partner simulations, distributed optimisation, Brics, TOICA, pylon design
Abstract
Optimization of small aircraft parameters in the initial phase of the project
Iwaniuk, Andrzej and Wiśniowski, Witold
Pages: 2248–2258
Keywords: Multidisciplinary design optimization, conceptual design, aircraft design, aircraft parameters, small air transport system
Abstract
Sizing of fuel-based energy systems for electric aircrafts
Geiß, Ingmar and Voit-Nitschmann, Rudolf
Pages: 2295–2304
Keywords: Electric, hybrid, aircraft, design, propulsion
Abstract
Analytical weight estimation of landing gear designs
Munjulury, RC and Berry, P and Borhani Coca, D and Parés Prat, A and Krus, P
Pages: 2214–2227
Keywords: Landing gear design, analytical weight estimation, analysis, knowledge-based engineering, robust aircraft parametric interactive design
Abstract
Preliminary design of a cabin escape system for a suborbital vehicle aimed at parabolic flights
Fusaro, Roberta and Viola, Nicole and Fioriti, Marco and Ferretto, Davide and Cresto Aleina, Sara
Pages: 2179–2191
Keywords: Conceptual and preliminary design, cabin escape system, suborbital transportation systems, parabolic flight, safety
Abstract
Aerodynamic optimisation of the rocket plane in subsonic and supersonic flight conditions
Figat, Marcin and Kwiek, Agnieszka
Pages: 2266–2281
Keywords: Optimisation, aerodynamics of subsonic and supersonic speeds, leading edge extension, computational fluid dynamics
Abstract
Design and manufacture of nacelles for small turboprop aircraft
Dudziak, Jacek and Guła, Paweł and Gawlik, Arkadiusz and Kondracki, Jerzy
Pages: 2239–2247
Keywords: Aircraft design, manufacturing nacelle, composite nacelle design, prepreg material
Abstract
Parametric analysis of a hybrid power system for rotorcraft emergency landing sequence
Avanzini, G and Carlà, A and Donateo, T
Pages: 2282–2294
Keywords: Hybrid rotorcraft, hybrid powertrain, helicopter safety, electric powertrain design, battery sizing
Abstract
All-electric propulsion for future business jet aircraft: a feasibility study
Lukasik, Borys and Wisniowski, Witold
Pages: 2203–2213
Keywords: All-electric propulsion, emission reduction, more electric aircraft, operating costs reduction, propulsion systems
Abstract
Problems in designing fuel installation for small turboprop aircraft
Wujciów, Łukasz and Żurawski, Rafał and Górniak, Tomasz
Pages: 2228–2238
Keywords: Fluid mechanics, ESPOSA, fuel system redesign, turbo shaft installation, turboprop airplane
Abstract
Editorial
Goraj, Zdobyslaw
Pages: 2177–2178
Abstract
Acta Astronautica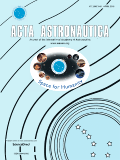 Since newsletter #24, volume 140 has been published and two new volumes are in progress (this journal has an extremely rapid rate of publication).
Volume 142, for January 2017 is in progress
For this last Volume 142 is being compiled, the toc at the time of this writing is reported below for your convenience (please remember that is a work in progress).
Combined high and low-thrust geostationary orbit insertion with radiation constraint
Macdonald, Malcolm and Owens, Steven Robert
Pages: 1–9
Keywords: Orbit insertion; Radiation constraint; Mission analysis; System analysis; Hybrid propulsion
Abstract
The politics of space mining – an account of a simulation game
Paikowsky, Deganit and Tzezana, Roey
Pages: 10–17
Keywords: Space mining; Role-playing game; Simulation; Space exploration; Global politics
Abstract
2d necklace flower constellations
Arnas, David and Casanova, Daniel and Tresaco, Eva
Pages: 18–28
Keywords: Space mechanics; Satellite constellation design; Number theory; Optimization techniques
Abstract
Thermal probe design for europa sample acquisition
Horne, Mera F.
Pages: 29–36
Abstract
Combustion and Explosion Journal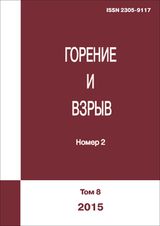 Since newsletter #22, one new volume of the Combustion and Explosion Journal has been published:
Volume 10, Issue N.2 (toc available here)
The toc for this last issue is presented below for your convenience
Table of Contents (Volume 10 Issue N.2)
Burning mixtures of natural gas with air on the surface of the heat recuperating matrix
N. Ya. Vasilik and V. M. Shmelev
Pages: 4-8
Keywords: surface burning; permeable matrix; heat transfer
Abstract
Experimental and theoretical studies of the methane oxidation products composition in the matrix converters
V. I. Savchenko, O. V. Shapovalova, A. V. Nikitin, I. V. Sedov, and V. S. Arutyunov
Pages: 9-13
Keywords: methane; synthesis gas; hydrogen; matrix conversion; soot formation
Abstract
High-temperature homogeneous pyrolysis of ethane in the adiabatic compression reactor
I. V. Bilera
Pages: 14-19
Keywords: ethane; ethylene; pyrolysis; rapid compression machine (RCM)
Abstract
About necessity to use thermodynamic potentials in calculations with finite-rate chemical kinetics
V. V. Vlasenko and A. Yu. Nozdrachev
Pages: 20-25
Keywords: equilibrium constant; thermodynamic potential; reaction heat effect; kinetic scheme
Abstract
Numerical modeling of combustion and pollutants formation in cylinder of diesel using a detailed kinetic mechanism of n-heptane oxidation
S. S. Sergeev, S. M. Frolov, and B. Basara
Pages: 26-34
Keywords: diesel; computational fluid dynamics (CFD); large eddy simulation (LES); detailed kinetic mechanism
Abstract
Numerical analysis of combustion processes of aviation kerosene surrogate in the scramjet model combustor
L. V. Bezgin, V. I. Kopchenov, A. M. Starik, N. S. Titova, and S. A. Torokhov
Pages: 35-39
Keywords: model combustor; n-decane; hydrogen; ignition and combustion; numerical simulation
Abstract
The study of formation of metal–carbon nanoparticles in shock waves: Kinetics and mechanisms of nucleation and growth of metal nuclei and carbon shell formation
P. А. Vlasov, I. V. Zhiltsova, V. N. Smirnov, А. М. Tereza, А. Е. Sytshev, A. S. Shchukin, А. N. Streletskii, and А. B. Borunova
Pages: 40-46
Keywords: encapsulated nanoparticles; nanoparticle microstructure; field-emission scanning electron microscope;
Abstract
Complex approach to the problem of numerical investigation of the shock wave–dense particles cloud interaction
D. A. Sidorenko and P. S. Utkin
Pages: 47-51
Keywords: shock wave; particles cloud; mathematical modeling; Cartesian grid method; two-fluid model
Abstract
Shock waves in liquid containing inert and reactive gas bubbles
R. R. Tukhvatullina and S. M. Frolov
Pages: 52-61
Keywords: bubbly medium; chemically reactive gas; bubble detonation; shock wave; two-phase flow
Abstract
Influence of the components ratio on the initiation of detonation of heptane-air-oxygen mixtures in a reactive-type pulsed combustor
M. S. Assad, O. G. Penyazkov, and I. I. Chernukho
Pages: 62-65
Keywords: wave velocity; deflagration-to-detonation transition; equivalence ratio; oxygen-to-air ratio
Abstract
Compact pulse predetonator to initiate the working process in detonation chambers
V. A. Smetanuk, V. S. Aksenov, A. S. Koval', and S. M. Frolov
Pages: 66-72
Keywords: fast DDT; natural gas; oxygen; turbulence; smooth channel
Abstract
Testing of experimental models of a hydrojet with pulsed-detonation combustion of liquid fuel
S. M. Frolov, V. S. Aksenov, I. A. Sadykov, K. А. Avdeev, and I .O. Shamsin
Pages: 73-82
Keywords: hydrojet engine; pulsed-detonation combustion; experimental model; specific impulse; thrust
Abstract
Modeling of solid-fuelled ramjet engine with flame holder
S. A. Rashkovskiy, S. E. Yakush, and A. A. Baranov
Pages: 83-88
Keywords: solid-fuelled ramjet; gasification; turbulent combustion; combustor; numerical modeling
Abstract
Synthesis, properties, and laws of combustion of linear secondary nitramines containing ethylenedinitramine grouping
N. F. Pyatakov and I. B. Vyunova
Pages: 89-94
Keywords: synthesis; nitrocompounds; nitramines; reactivity; thermochemistry; detonation; combustion; sensitivity to impact; heat of formftion and explosive transition
Abstract
The formation enthalpies and radicals reorganization of azido-containing compounds
E. A. Miroshnichenko, Yu. N. Matyushin, T. S. Kon'kova, Y. D. Orlov, A. B. Vorob'ev, V. P. Vorobeva, and J. O. Inozemtsev
Pages: 95-99
Keywords: enthalpies of formation and vaporization; "double difference" calculation method; radical; reorganization energy; bond energy
Abstract
Mechanically activated energetic composites. The influence of the value of the contact surface and defects in components
A. N. Streletskii, A. B. Borunova, I. V. Kolbanev, M. V. Sivak, and A. Yu. Dolgoborodov
Pages: 100-106
Keywords: oxidizer; metal; mechanical activation; defects in the crystal structure; reactivity
Abstract
Variants of modes of binary mixture application for stimulating oil production
N. M. Kuznetsov
Pages: 107-110
Keywords: binary mixture; ammonium nitrate; heat release; intermediate asymptotics
Abstract
On combustion of aluminum, boron, and their compositions in oxygen-containing environments
G. P. Kuznetsov, V. I. Kolesnikov-Svinarev, and I. G. Assovskiy
Pages: 111-114
Keywords: aluminum; alumina; boron; particle combustion; heterogeneous combustion; combustion products;
Abstract
Numerical simulations of aspects of the explosive-penetration effect of kinetic indentors containing active content
D. A. Eskov and N. A. Imkhovik
Pages: 115-119
Keywords: active reactive materials; explosive-penetration effect; penetration into firm targets; high-speed
Abstract
---
One of our readers pointed us towards an interesting and fascinating article on popular media about the Concorde and the Tupolev Tu-144, courtesy of the BBC.
It is a very interesting story about the origins, development, deplyment and retirement of the only two commercial SSTs that ever flew.
In a world where there is a return of interest on the topic (see NASA's QueSST project), and where alternative hight speed new transport methods are being developed (see the concept of Hyperloop(s) with a nice overview at theguardian), it is interesting to read about the motivations, the politcs, the successes and failures of these technological marvels for the time.
---
The following patents have been selected from the EPO database using the following criteria: "WORD = memory AND WORD = 'low power' AND PUA12 >= 20160101". In this case, this means all patents whose A1/A2 documents both have been published after January 1, 2016 and contain the keywords aforementioned. Since patents can be filed towards different organizations, sometimes the data available in the EPO database (the version available for free online) is not the most complete. In that case an external link is used.
---
There are different tools online to browse/search patents, for example google and the wipo. Here we will be using the EPO Patent information services for experts, from this address. It is possible to browse patents based on many parameters, inventor name, applicant/proprietor (usually a company), application date, etc. etc. In the future we will consider patents that have published their A1/A2 documents since the date of the last newsletter.
The definition of A1 and A2 are available here.
Basically when a European patent application is published together with the search report done by the agency, it is known as an A1 publication. When this application is published without the search report, it is an A2 document.
The search report is then published later as an A3 document.
When the patent is granted, it is published as a B document.
| | |
| --- | --- |
| Coordinator | Participants |